Careers
We're a great place for a great career!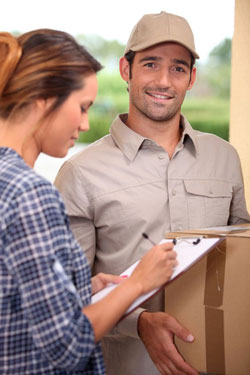 Because of consumer demand for time-savings and 100% All-Natural foods at affordable prices, our A la Carte® Home Foodservice division is expanding throughout Mid-America. To staff for this growth, we have career opportunities in many geographical areas for honest and conscientious individuals - either Full- or Part-time - to train as Food Consultants.
These are not delivery jobs. If you qualify for one of these permanent positions, you will "Earn While You Learn" with company-paid field training. You'll also enjoy generous compensation plus bonuses on your personal productivity. A comprehensive schedule of Fringe Benefits is available to our full-time employees.
FULL-TIME: Earn up to $8,000 per month or more. Although this position is a 40-hour work week, evening and weekend hours are necessary because we are a consumer-driven company.
PART-TIME: Earnings of up to $2,000 per month are available for those who can devote 5-10 hours a week to the position.
As an A la Carte Food Consultant you will show families how to...
Save money on food without sacrificing quality.
Cut meal preparation time by up to 50%!
Enjoy more "family time."
Eliminate hidden food expenses.
Stretch their food dollars.
Serve healthy, well-balanced meals in minutes!
Depending on the geographical area, we may also have OTHER POSITIONS available on a Full-Time or Part-Time Basis. They include...
Order Assembler
Office Help
Delivery Specialist
Customer Service
Food Economist

Information Technology
JOIN THE GUARANTEED FOODS / A LA CARTE TEAM!! It's a WHOLE NEW OPPORTUNITY!! To learn more about our company, the members of our team, and the exciting CAREER OPPORTUNITIES we have available, email us and attach your resume, or fax your resume to 913-543-7777.